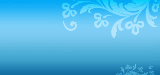 A little while ago I received an email from the lovely Lisa Warren who asked me if I'd like to be a Guest designer for Inspired Blueprints. Like the name suggests, they provide a monthly sketch and are really a great inspiration.

I jumped at the chance .. this site is great and has a talented team of permanent designers, including Lisa as well as some pretty cool Monthly Guest Designers. My layout will be featured on the first of August - I'll post again but I was excited to share my news.

Apart from that, I've been fighting off the flu, entertaining the boys on school holidays and getting my scrapping commitments done. Looking forward to some 'me layouts' - you know the ones you do for yourself. Have some fun drawings I need to scan today of Joshua's - want to do a layout about that.

Happy Holidays and hope to post something nice soon.